Cool Times Ice Cream, Offering the best in St Louis Ice Cream Truck Service.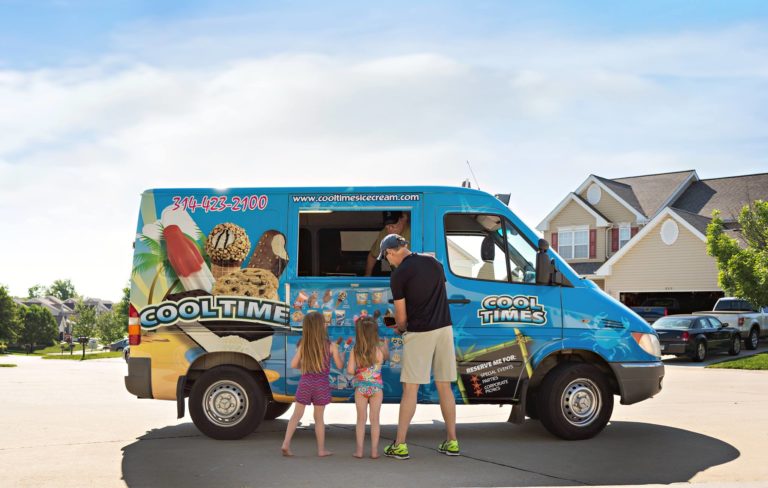 We are a family owned Ice Cream Truck company that specializes in creating outstanding events. Regardless of size, every occasion is an important event. From birthday parties to fortune 500 corporations we strive to make your event exceptional and hassle free.
Our standout blue trucks carry your favorite Blue Bunny novelties that are a big hit with children and adults alike! With over 75 years combined experience you can expect outstanding service. From set up to the very end we work hard so you can relax and enjoy your event.
Why Choose Cool Times Ice Cream Trucks? Choosing Cool Times Ice Cream Trucks for your event is an easy way to make any large or small event even more cool! Our Ice Cream Trucks will arrive at the time and location of your choosing carrying a wide selection of Wells Blue Bunny frozen treats and ice cream products. These Ice Cream Trucks are staffed by our friendly and professional attendants who will serve Ice Cream to your guests. Best of all, pay only for the ice cream used during your event! Get the largest selection without the stress of owing more than your party needs.

Contact Cool Times Ice Cream for more Ice Cream Truck Event Rental details.